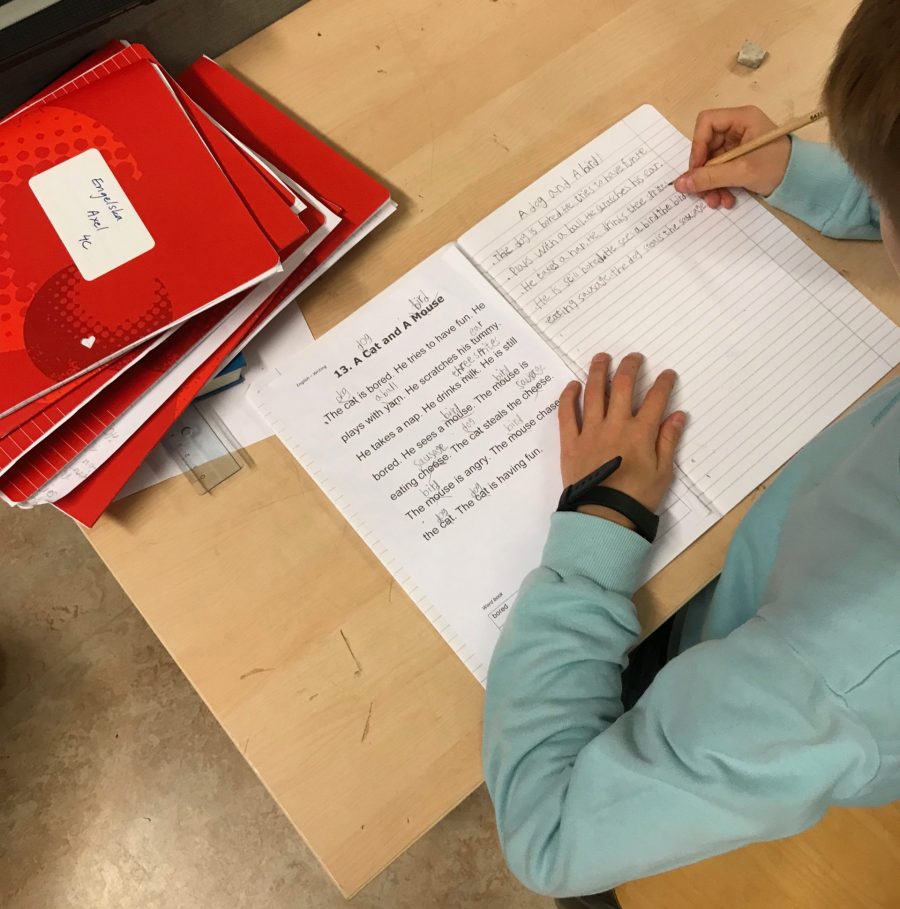 Hi,
It's time to practice our writing skills. I have three quite boring texts. And I'll teach you how to rewrite and improve these texts. The original story is 50 words long, and I want you to double it up!
Every lesson starts with a song to get in the right mood. Don't miss! And during the week I'll also teach some basic grammar from our texts. When the new texts are done I ask my students to put the original text together with the new one in their notebooks. And then I put a heart on the front page, and a star if they managed to double it up. You're free to write it on your iPad and print it too.
Week 42 – "Going to the Zoo"
The song: "We're going to the Zoo to see a Kangaroo". Listen and sing!
Read the text and translate.
Make small changes with a pen. And add extra words and sentences.
Rewrite the new text, in a notebook or on your iPad.
Count the words. Did you double it up?
Read the text aloud.
Week 43 – "A Cat and a Mouse"
The song: "The cat came back"
Week 45: "A Surprise Party"
Song: "The cat licking my cake"
Week 46: Me and my text
This week you pick your own text – and make it your best.
You can choose one of the old ones, "Going to the Zoo", "A Cat and a Mouse" and "A Surprise Party".
Or you can choose a new one.

Source: All texts are from www. rong-chang. com